What Are Your Cordless Window Treatment Options In Charlotte?
Cordless window coverings are getting more popular for good reasons. They look sleek without those twisted pull strings and they're a breeze to open and close. These popular products are smart for families with small kids because you don't have cords for your youngsters to get tangled up in. Your primary decision is, which cordless window treatment option in Charlotte will you choose? Roller shades, motorized shades, and Polywood® shutters all provide you the advantages of cordless window treatments.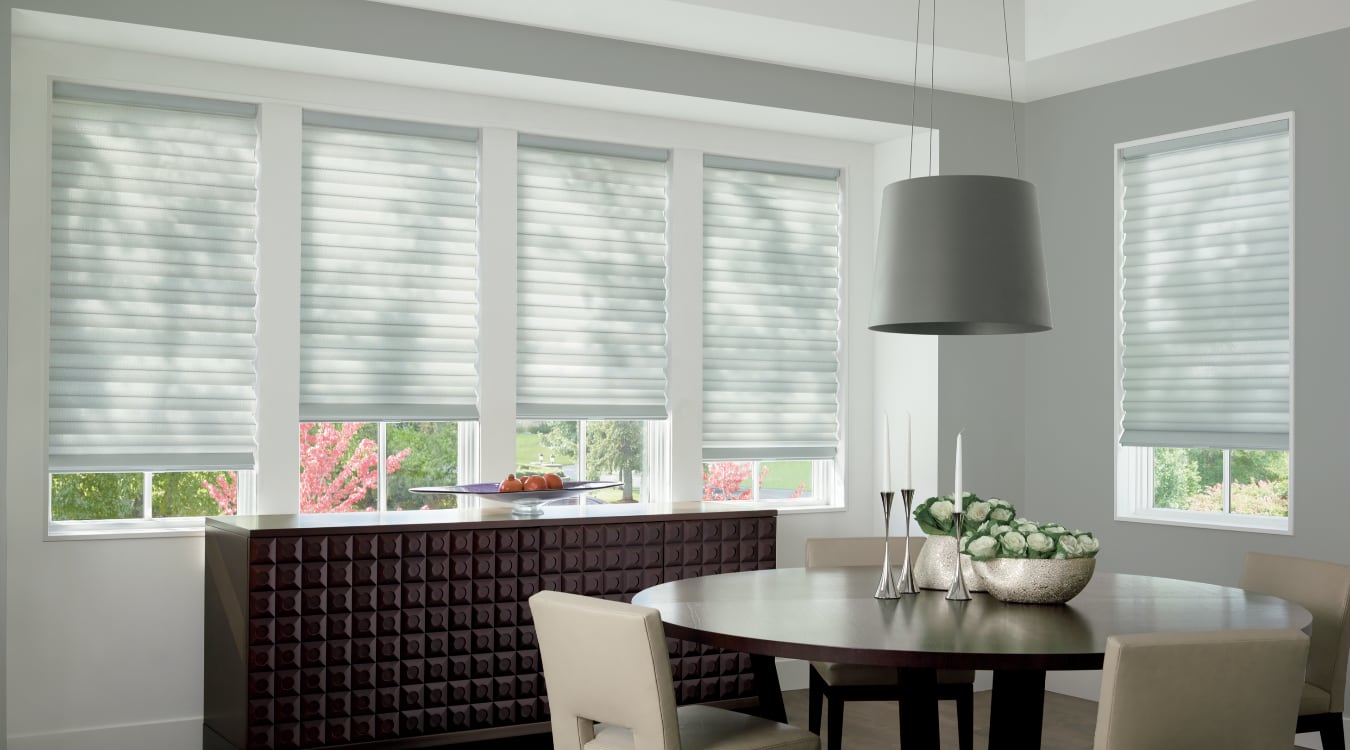 Cordless Roller Shades Provide The Same Benefits Minus The Hassle
Roller shades are popular for Charlotte houses because they come in a wide range of styles, colors, and varying degrees of opaqueness to create the eye-catching appearance you desire.Commonly, you manipulate roller shades by pulling a string or chain. Regrettably, that chain or string will diminish the clean appearance of your shades, become twisted, or constantly brush against your wall or window if outside air is moving through.
String-free roller shades offer all of the same benefits without the frustration of cords. Instead, they utilize a pull bar attached on the lower end of the roller shade that you grasp to pull the shade open or closed. This prevents tangled and swinging cords and gives the shade the sleek appeal you expect from this product. Instead of difficult strings, you will be greeted by the unique style of your lovely roller shades.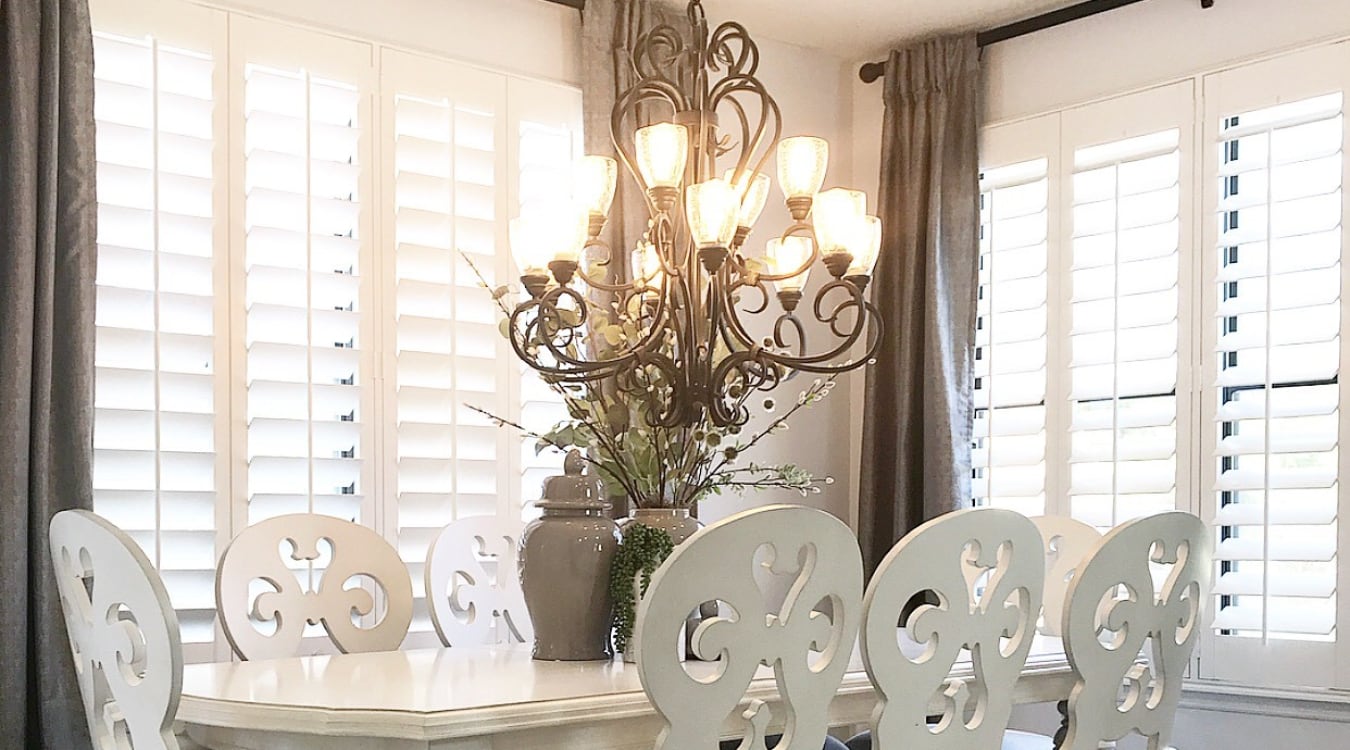 Plantation Shutters Offer An Alternative To Traditional Blinds And Shades
One way to go cordless is to forgo traditional shades and blinds all together and use plantation shutters instead. They work in a different way from other window treatments. Shutters feature panels made of hardwood or faux wood that attach to your window frame and swing out to the sides on hinges If you decide to welcome an abundance of light. You can also angle the louvers on the shutter panels to control where the light goes.
Some shutters function with a tilt rod that you use to move the slats. When you have products without a tilt rod, you will gently touch the louvers to manipulate them. Both types are popular cordless window treatment options in Charlotte as they feature clean lines that accentuate the decor of any property. Modern Polywood® shutters are even more damage-resistant and durable. You can safely install them in a wet area like behind a kitchen sink or within sun-splashed windows, and they will survive the moisture and excessive sunshine.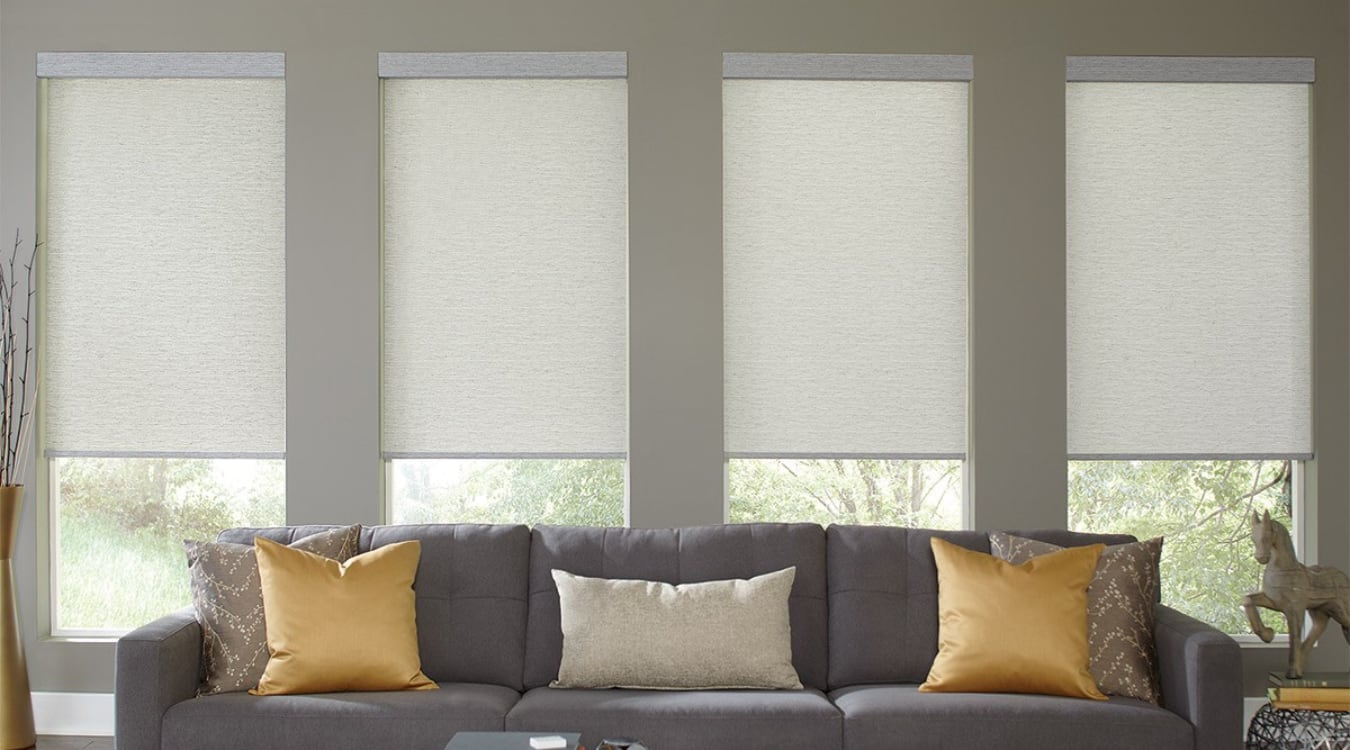 Automated Shades Increase Your Cordless Window Treatment Options In Charlotte
Traditional window treatments that use cords are often exasperating. You have to apply the perfect amount of pressure to raise or lower them to the height you want. However, you can end the frustration with automated roller shades. They move up and down with an electric device that is run by a remote controller or mobile app. You are able to adjust your window treatment without pulling strings and without leaving your seat. You can even program smart roller shades to open and close on a schedule to keep out the afternoon sun or add privacy in the evening.
Most window shades feature motorized styles, giving you many cordless window treatment options in Charlotte. You might install remote-controlled cellular shades in one area to reduce energy consumption or distinctive automated Roman shades in a formal living room. You can also adjust the light level in your den without leaving your desk with motorized zebra shades.
Get Inspired With Your Cordless Window Treatment Options At Sunburst Shutters Charlotte
If you're tired of twisted blind cords, talk to Sunburst Shutters Charlotte. We have a wide variety of cordless window treatment options to meet all of your needs. Discover the best one for you by dialing 980-231-1116 or complete the form on this page to schedule a no-charge consultation at your home.