Charlotte Window Treatments For Doors with Half Glass, Full Glass, And Unique Windows
A door with a glass window delivers a distinctive design flair to your property and welcomes in sunshine. But have you considered if the entrance gets a heavy dose of the sun's rays or lets strangers have a view into your Charlotte residence? Roman shades, transitional shades, and plantation shutters all provide appeal and protection when you need Charlotte window treatments for a door with half glass, complete glass, or custom windows.
Install Plantation Shutters For Attention-Getting Charlotte Window Treatments On Doors With Half Glass, Complete Glass, And Round Windows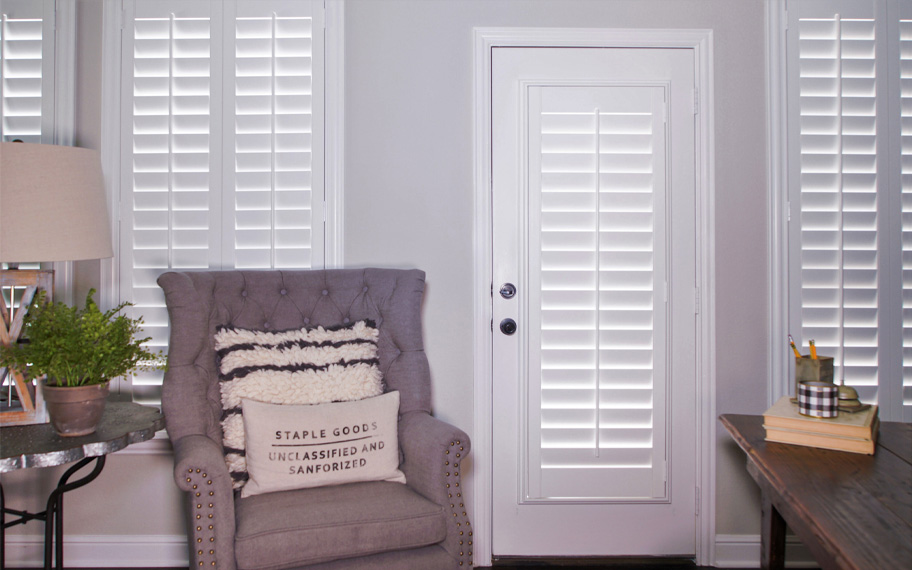 Your entryway is always something guests notice about your Charlotte home, which means your window treatment should make a lasting impression. Plantation shutters look amazing on doors. They add architectural interest to your entrance, and the movable louvers give you the ability to adjust the light and privacy levels. Interior shutters are also preferred Charlotte window treatments for doors with half glass, complete glass, and round glass features since they fit all sizes and shapes of windows. Customized shutters can work with an [[arched or circular window's shape]67] when other products can't.
Polywood® shutters are the most durable option you can choose for your windows. They can withstand knocks from kids and dogs coming through the entry, and dirty hand or paw prints clean up easily. Polywood shutters resist warping and splitting from cool or humid air coming through your door. And they don't thump or glide against the door as aluminum blinds do. All of this means they stay looking beautiful for longer..
Choose Roman Shades To Block Or Filter Light With Elegance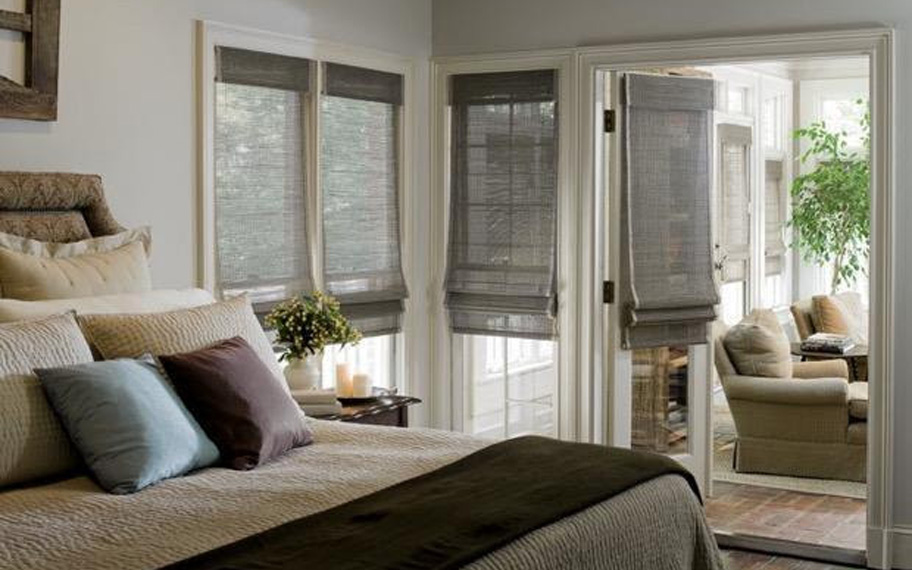 Doors with glass are attractive but can become problematic if they let in the sun's glare. Elegant Roman shades are terrific Charlotte window treatments for doors with half glass or complete glass because they are available in many different opacities. If your door is positioned east or west, you can install more opaque solution to block full-on sunshine. If you have trees or a structure in place to offer shade, a more sheer Roman shade will welcome in your preferred level of light. Or use versatile top-down/bottom-up products for a sliver of light while still maintaining your privacy.
Roman shades are also found in a multitude or styles to coordinate with your Charlotte house's exterior and interior. Shades of varying patterns and colors enliven what would otherwise be a plain door window. If your entry has tinted glass or a beveled edge, pick a shade with one color so you can avoid using a pattern that clashes with the glass design.
Install Transitional Shades For Complete Control of Sunlight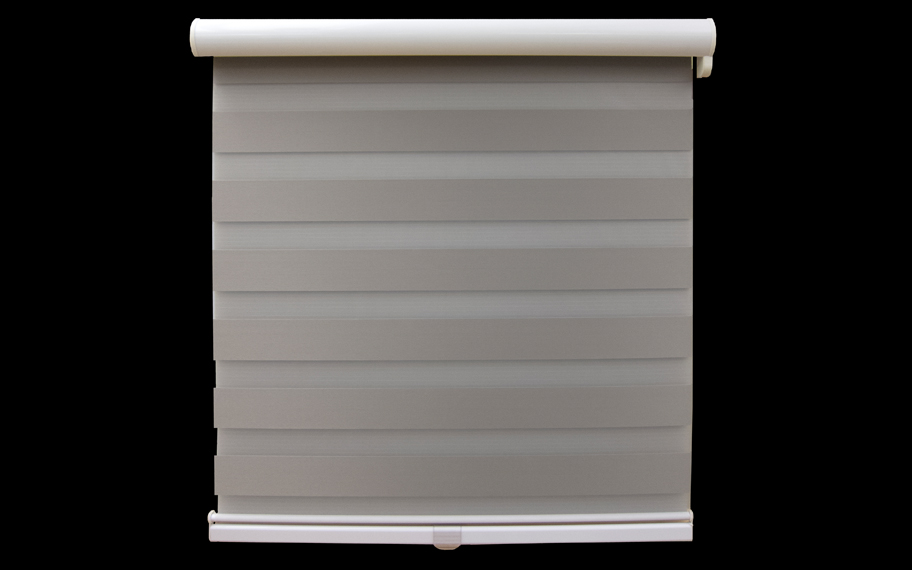 Zebra or transitional shades combine the function of privacy with versatile light management. They are thin and remain next to the door. Zebra shades are a unique take on roller shades and they have continuous looped fabric that alternates with solid and sheer sections. The orientation of the front and back panels can be adjusted so you have the ability to see through the transparent material and welcome in natural light or line up the solid stripes over the sheer to obstruct light flow while ensuring privacy.
Transitional shades come in a variety of materials, patterns, and colors. You can also choose how to move your transitional shades. On a door, your best bet is probably cordless window treatments as cords will get twisted or trapped around the door. If you want convenience, you may use an automated shade that opens and closes with the push of a button if you need more or less privacy and natural light.
Enhance Your Door With Window Treatments From Sunburst Shutters Charlotte
At Sunburst Shutters Charlotte, we carry only the finest window treatments for your doors and all the additional windows in your Charlotte home. Give us an idea on what you have in mind, and we'll recommend the right choices for any situation. To get started with a free, no-obligation meeting, dial 980-231-1116 or fill out the form on this page.