Should You Put Window Treatments On A Closet Window In Charlotte?
The convenience and storage space of a walk-in closet is honestly unrivaled. Having your wardrobe more accessible is beneficial for office workers, streetwear trendsetters, and everyone else. If you frequently use your closet, suitable illumination is crucial. To make this happen, various closet areas get sunlight through a window.
But should a walk-in closet with a window in Charlotte require a window treatment? You might be astounded at the number of ways you'll be grateful for having one. Check out these reasons why a closet window treatment is a worthwhile addition.
Keep Your Walk-In Closet Private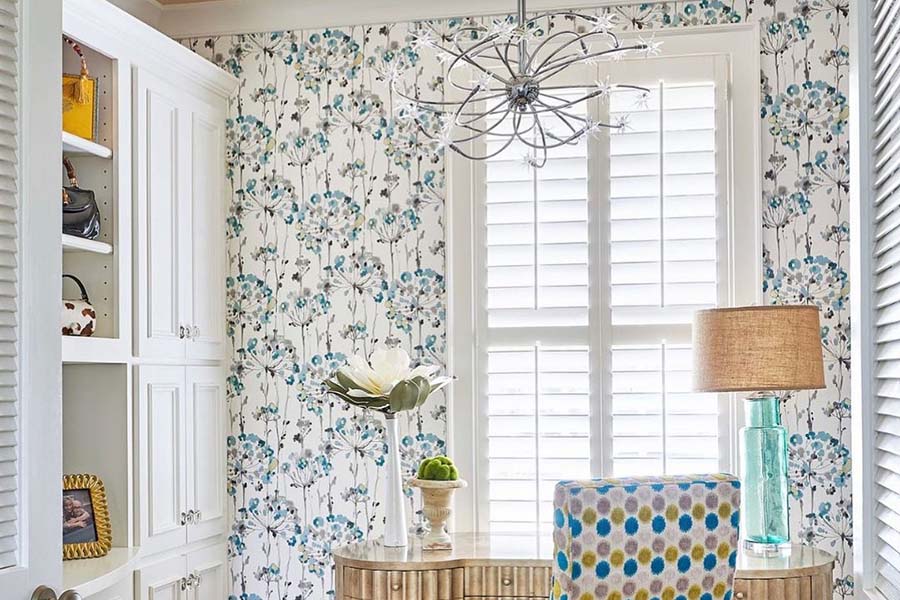 If you enjoy casually browsing through your wardrobe to decide on the right attire, a closet window treatment may be ideal for you. With complete control of the wide louvers, you can rest easy knowing your closet window's plantation shutters will keep out unwanted glances. You can also tilt the slats to allow the right level of sunlight to bring out the designs and colors in your favorite attire.
Your Fancy Ensembles Worth Protecting
Even though the sun's rays are excellent at helping your clothes shine, your walk-in closet with a window in Charlotte will benefit from a bit of solar shielding. Over time, the constant exposure can start to bleach your clothes, causing their color to fade. Allow outside light only as you want it. You can keep your clothes safe from fading with a window treatment that provides full UV shielding, like wood and faux-wood shutters.
Preserve Your House's Unified Look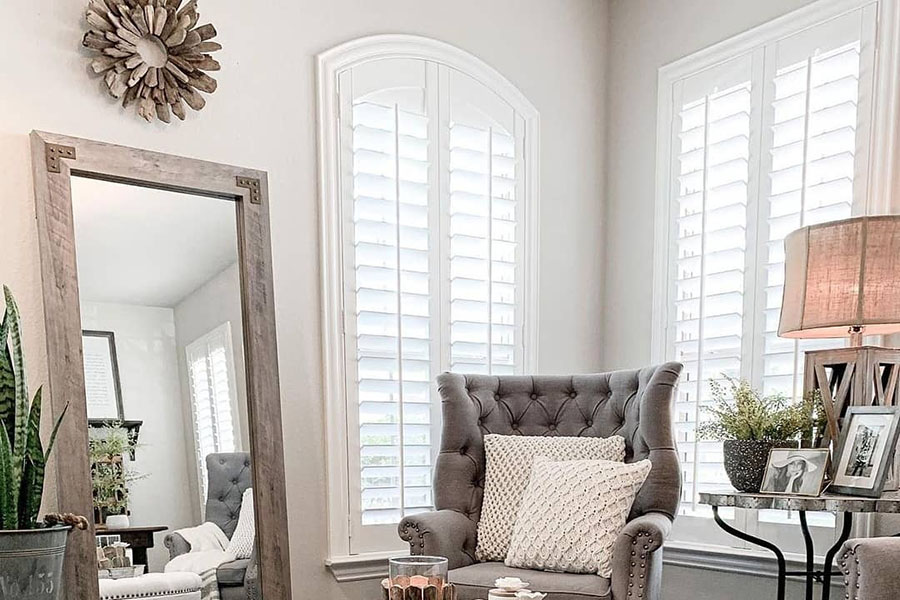 Your windows are in clear view from your home's exterior. If you have window treatments in other spaces, you'll want them all to have a uniform appearance from an external perspective. This harmonious approach may have a positive impact on your property's value.
What Window Treatment Is Right For Your Closet?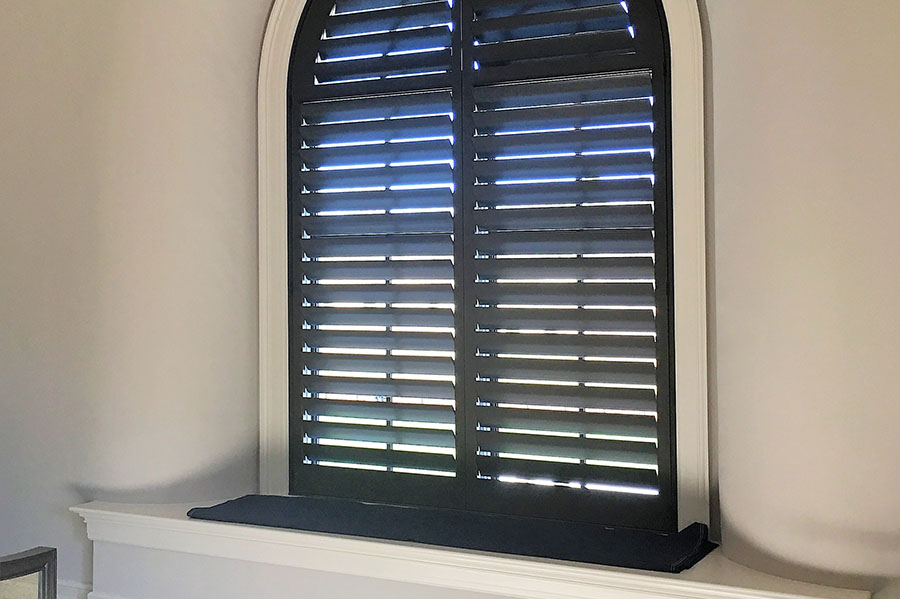 When it comes to picking the most suitable closet window treatment in Charlotte for your home, there are a range of solutions. You should consider one of the following:
Plantation shutters are made of hardwood or a highly durable engineered wood and are permanently affixed to your window. This choice provides extraordinary UV protection, light management, and longevity. Shutters also have the ability to be custom-ordered to accommodate any window shape.


Window shades generally have a panel of fabric mounted inside or outside your window frame. There are a bunch of of materials available for shades, all with different degrees of UV protection and opaqueness. Practicality is a nice perk as many are drawn up or down easily with no snagging.


Window blinds feature long, connected slats made of a solid material that you let down over your windows to shield them. Blinds are available in various materials including faux wood for strong UV protection and privacy. For a low-fuss solution, window blinds are a great choice.
Sunburst Shutters Charlotte Has Outstanding Closet Window Treatments in Charlotte
Get amazing window treatments for your closet through Sunburst Shutters Charlotte. We'll help you determine the most suitable option to achieve the privacy levels and UV protection you want. Simply dial 980-231-1116 or fill out the form on this page to request an appointment.