Faux Wood Shutters VS Real Wood Shutters in Charlotte
When searching for plantation shutters in Charlotte, you may choose between natural wood or wood substitute shutters. On one hand, you have faux wood shutters -- including our Polywood® shutters -- in stylish white that offer an unmatched amount of energy savings. As an alternative, you have the rich, appealing paints and stains of our elegant wood Ovation® shutters.
They both have unique aspects to fulfill your window treatment requirements. Fortunately, there's a shutter to be found for all residents when looking at faux wood shutters vs. real wood shutters in Charlotte.
For Energy Efficient Windows, Select Polywood Shutters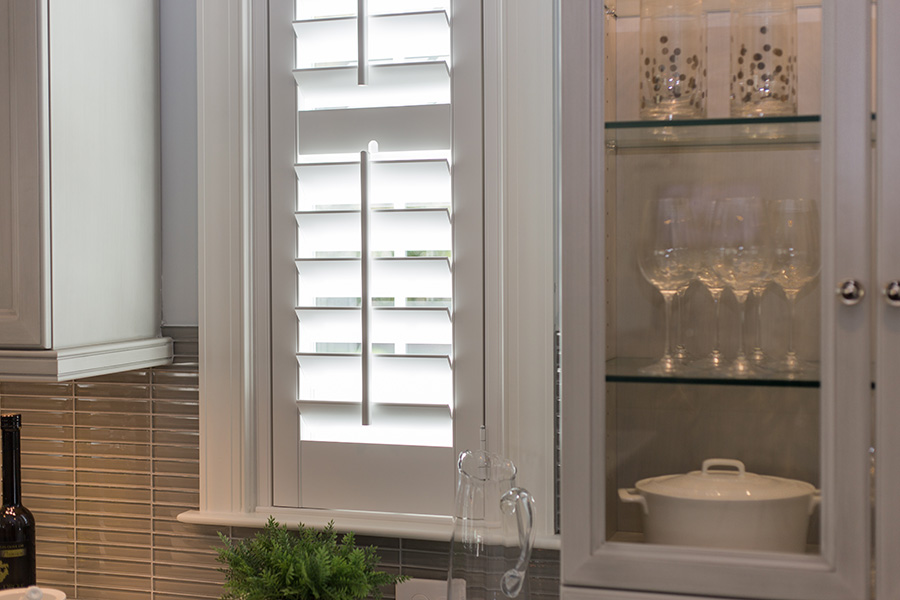 High-efficiency products insulate windows, limiting cool drafts and hot sunlight to maintain your comfort and lower energy costs. Faux wood Polywood shutters insulate windows the best. Outdoor air and sunshine aren't able to pass through their strong composite material, and each of their elements are constructed to fasten tightly when you wish to shield your windows. Polywood shutters also include innovative weatherstripping that provides unmatched insulation.
When closed, Polywood shutters insulate windows 70% better than wood shutters. You'll notice an unmistakable difference when shutting them on exceptionally hot or cold days. However, wood shutters provide more energy efficiency than window blinds and shades do.
If You Need More Color Options, Consider Ovation Shutters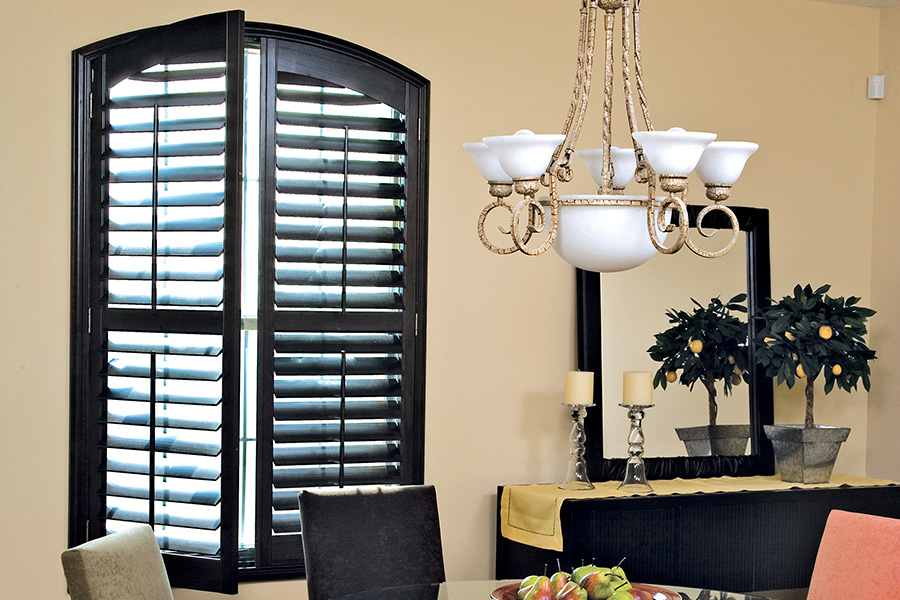 Both real wood and faux wood shutters look stunning in every Charlotte interior. However, each has its own look to blend with your personal style. As white Polywood shutters look fresh and contemporary, wood shutters are both natural and traditional. However, if you have a specific look you wish to incorporate, Ovation shutters with their multitude of color options might be the right solution.
Polywood shutters are available in three shades of crisp white. Even though white matches everything, if your unique decor calls for an alternate type of lovely adaptable stain or paint, check out Ovation shutters. These window coverings come 13 paint choices and 27 stains! They will blend with the woodwork in your residence or impart an alluring natural element to your home decor.
If You're Looking For Durability, Polywood Is The Right Choice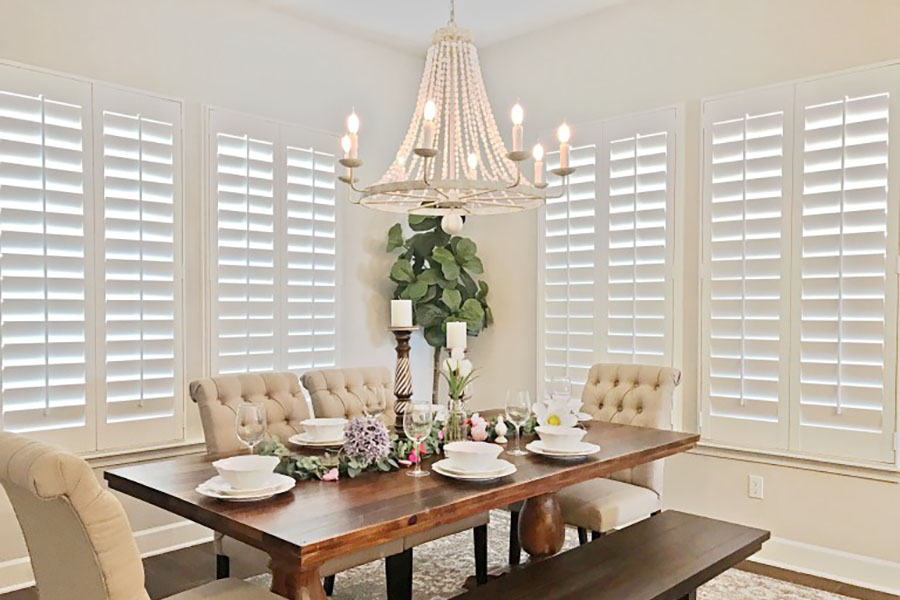 When comparing real wood shutters vs. faux wood shutters in Charlotte, faux wood is the winner for durability. Polywood shutters are resistant to damage from excess humidity, extreme temperatures, pests, mold, and excessive sun. They won't split, break, bend, or discolor. You are able to put them in your coolest, warmest, or dampest spots without thinking twice. They'll last decades in any room of the house and even within your garage!
Ovation wood shutters offer superior durability for a wood window treatment. Being the only 5-star wood shutters in the world, they incorporate the best materials and build to encourage a long lifespan. Although they aren't suitable for damp bathrooms, the wood is treated to be resistant to moisture to the greatest degree possible.
Sunburst Shutters Charlotte Can Help You Choose Between Faux Wood Shutters Vs. Real Wood Shutters In Charlotte
Not able to decide between real wood or Polywood shutters in Charlotte? Viewing them in person will help. Call the experts of Sunburst Shutters Charlotte with a call to 980-231-1116 or complete the form on this page to schedule a complimentary in-home meeting. An knowledgeable member of our team will show you samples and give you a chance to see what they look like on your windows.