How To Pick Custom Faux Wood Blinds In Charlotte
Selecting custom faux wood blinds for your Charlotte house leads to window treatments that are perfectly sized. But getting made-to-order products includes much more than how they fit. Faux wood blinds from Sunburst Shutters Charlotte have a range of customizable options to make sure they work and look just the way you want.
Selecting A Mode of Operation For Your Custom Faux Wood Blinds In Charlotte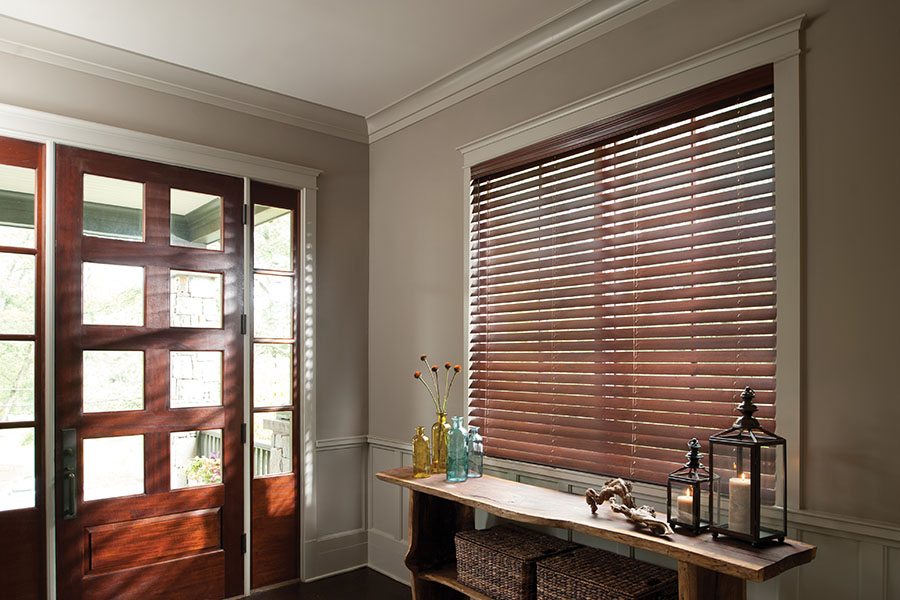 Well-made blinds are simple to operate. You may move them up for an unobstructed sightline and draw them down again for lower light levels and privacy. You can even angle the louvers for the right amount of light that you can redirect out of your vision. But the style of operation you pick will dictate how you control your blinds.
Sunburst's custom faux wood blinds for Charlotte are available with two modes of operation:
Cord lifting
Cordless lifting
Corded blinds have one cord to lift or lower your blinds and an additional cord if you would like to move the slats for sunlight management. Most people prefer the optional wand for adjusting slats, so there's no confusion about multiple cords. You can avoid cords entirely with cordless blinds that you adjust by pulling or pushing the bottom rail to raise or lower them.
Selecting Your Faux Wood Blinds Color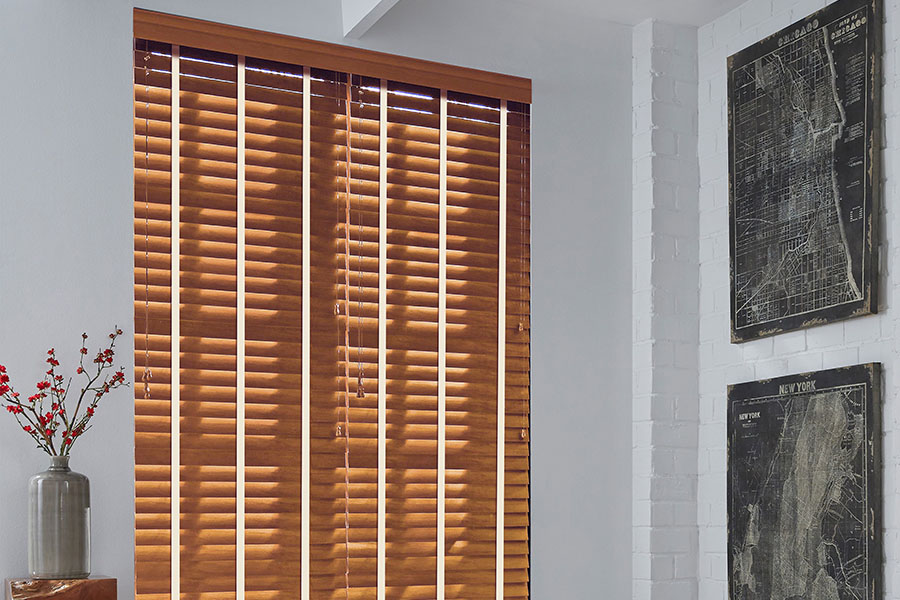 Faux wood blinds come in five tones of white and five wood stain colors. These adaptable hues make it easy to discover one that matches your home decor.
Wood stains have a traditional feel and lend warmth and richness to an area. They can look sophisticated or rustic. You might try to blend your custom faux wood blinds to the woodwork in your interior. Or go with a white that looks modern and bright. White matches all styles but fits remarkably well with minimalist, coastal, and modern interiors.
Furthermore, you are able to choose complementary cords, tassels, wands, and even a valance to harmonize with your blinds. Your custom window covering specialist will present some examples to help you figure out how to mix and match colors.
We Will Help You Determine The Right Custom Faux Wood Blinds For Your Home
For quality custom faux wood blinds in Charlotte, get started with an at-home meeting with Sunburst Shutters Charlotte. One of our window treatment professionals will visit your residence to demonstrate examples and discuss how our blinds will look on your windows. To request your complimentary appointment today, dial 980-231-1116 or fill out the following form.