Ideal Window Treatments For Palladian Windows In Charlotte
Distinctive Palladian windows offer a unique design element to any Charlotte home. These impressive windows consisting of a large, arched middle window surrounded by a pair of rectangular windows of a reduced size provide a wealth of natural light and a spectacular view. But how do you shield these stunning windows for darkness and privacy without hiding their shape?
Louvered shutters are the top window treatments for Palladian windows in Charlotte. The reason is due to the fact that shutters are customized to fit the precise measurements of your non-standard window openings. They'll preserve the shape, give you outstanding command over light levels, and accentuate the amazing allure of your Palladian windows.
Louvered Shutters Fit The Size And Shape Of Your Palladian Window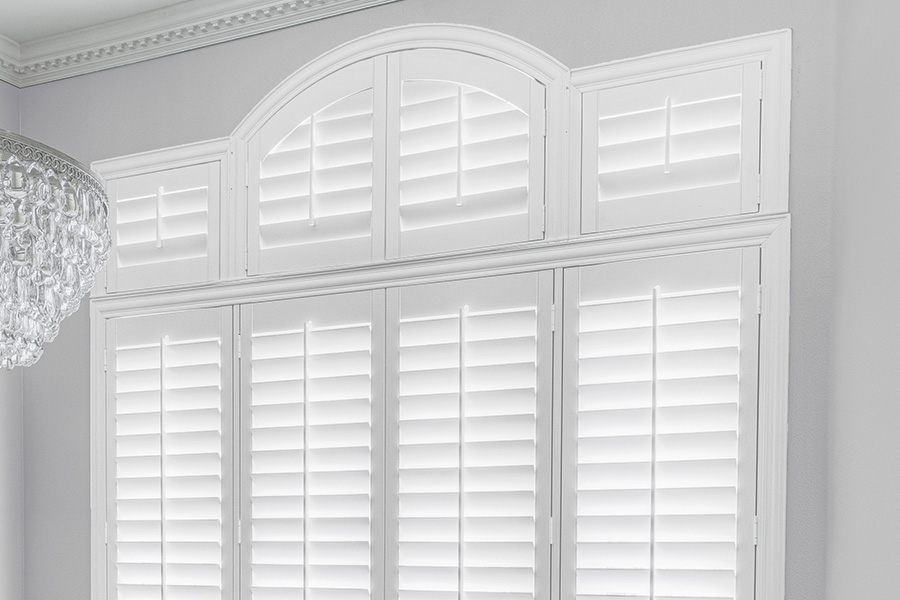 In the event your residence has such a distinctive element as a Palladian window, you wouldn't try to conceal its unique style. Although standard coverings like drapes offer darkness and privacy, these square options will either conceal your arched window in the middle or leave the upper part uncovered and let light in.
Custom plantation shutters solve this problem. Both real wood and faux-wood shutters are made to fit your window's specific measurements. A solid enclosure is built around the opening, and louvered panels are cut to attach inside the framework. On a specialty arched design like a Palladian window, you can choose to have the two panels stretch to the top of the arch and have the same curved edge as the frame, or you can have the arch framed separately and use a a smaller, rounded shutter. Either way, the slats remain functional so you maintain great command over the amounts of natural light and privacy.
Interior Shutters Give You Control Over Sunshine And Privacy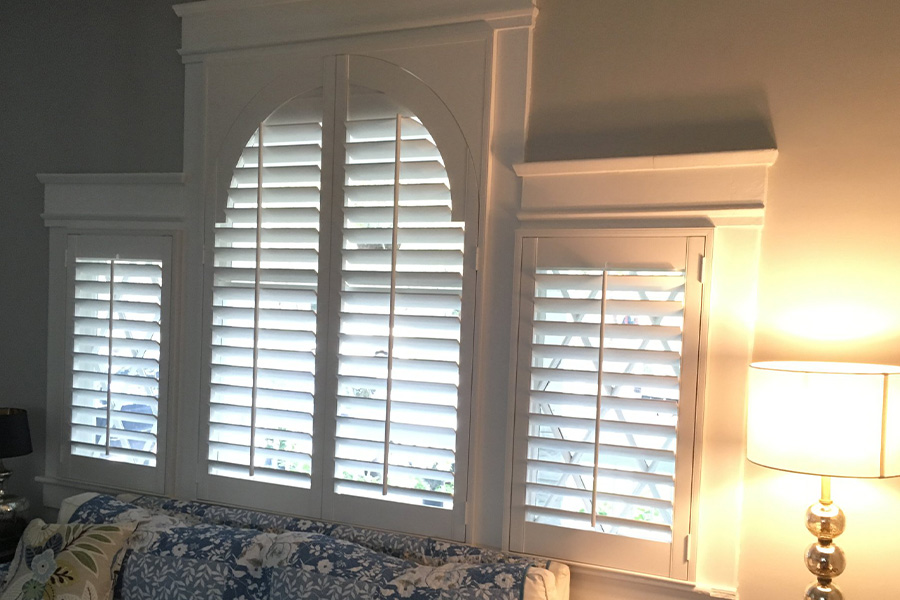 By offering such a great fit, louvered shutters allow you to enjoy the ultimate mastery over how much sunshine and privacy you receive through your Palladium windows. Properly positioned louvered shutters will not have openings between your window opening and shutter frame, and when you close the slats, you prevent sun glare with the added bonus of privacy. This superior craftsmanship means that your shutters are a great choice for conserving energy.
Polywood shutters,
specifically, insulate windows with their patented insulating ability.
Of course, there are times when you wish to see the outside world through your Palladian window and encompass the room with natural light. If you want to brighten the mood, turn the louvers until you have the view or illumination you want. You can move the louvers to redirect glare away from reflective surfaces or out of your eyes too.
Interior Shutters Accentuate The Allure Of Your Palladian Window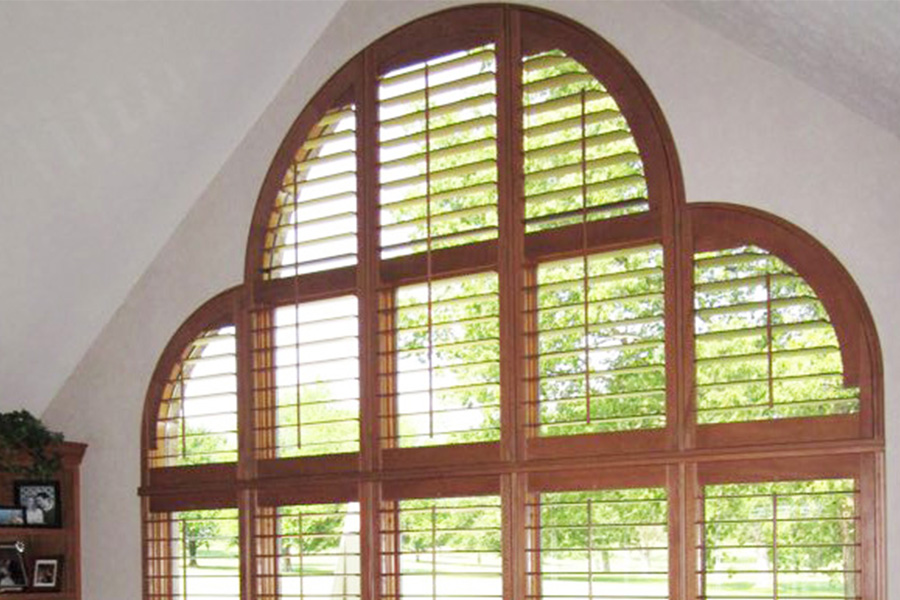 A magnificent window requires similarly enticing window treatments. Interior shutters are a preferred choice as window treatments on Palladian windows in Charlotte. They add amazing architectural detail and texture to a room and draw much more attention than ordinary curtains or blinds. And you can create the look you want with a range of choices for natural or faux wood, frame style, and color. Go trendy and minimalist with white faux-wood shutters and a thin frame or time-honored with
natural wood Ovation shutters
with a lavish wood stain and decorative frame. When you have so many possibilities, it's easy to fabricate louvered shutters that mesh wonderfully with your decor.
Talk To The Experts At Sunburst About Window Treatments For Palladian Windows In Charlotte
Sunburst Shutters Charlotte goes beyond expectations to ensure you locate the perfect window treatment for each room in your residence. We guide you through our comprehensive selection of deluxe window fashions and accurately install your treatments so they function perfectly and look great. Get started with a complimentary on-location consultation by dialing 980-231-1116 or by submitting the form on this page.