Preferred Awning Window Treatments In Charlotte
Awning windows in Charlotte are known to be hard to enclose while still taking advantage of their virtues. They have hinges from above and open outward from below as you turn a crank. You typically see them higher up the walls than most window types and in high humidity areas like baths and kitchens where you want additional air circulation. They are also usually longer in width than height.
Adaptable Polywood® plantation shutters are perfectly equipped to the difficulties faced by awning window treatments in Charlotte. They swing open and shut effortlessly, match the unusual dimensions of awning windows, and offer a defense against wet conditions. Explore why Polywood shutters have become your first choice in awning window treatments.
Polywood Shutters Are The Perfect Complement To Awning Windows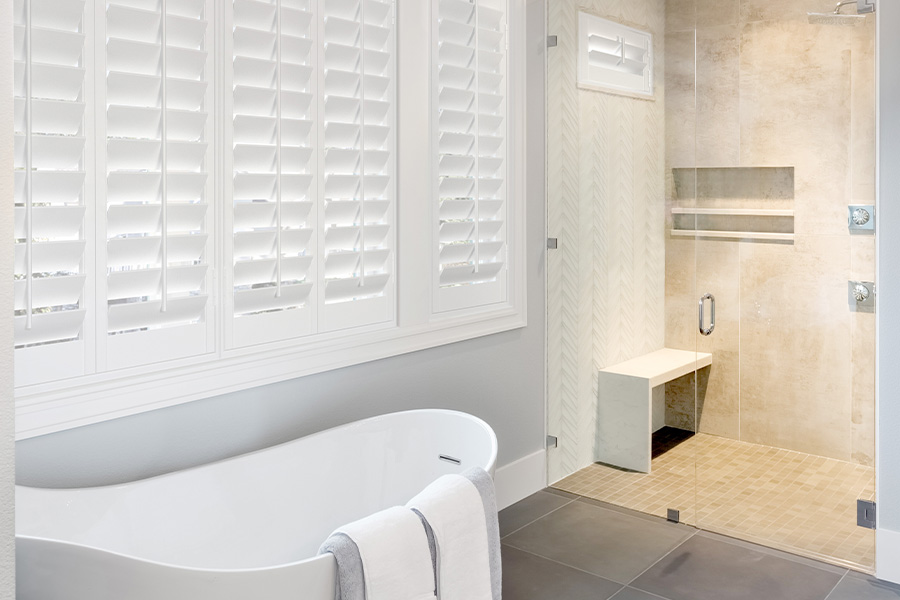 Awning windows are intended to bring your home an abundance of natural light and ventilation, so you don't want window treatments that limit those benefits. Polywood shutters have various means to control natural light, airflow, and privacy. You may swing open their full panels of slats to the sides in the event you want total sunlight or a nice breeze from your awning windows or tilt open their slats for partial light. When your awning windows are high on the wall, the sun's rays may come in at a tricky angle. Louvers can help redirect outdoor light if it creates glare on a TV or gets in your eyes.
If your awning windows are high, shutters are still easy to use. You'll never have to stretch to the top of the window to shut them like you do with some shades. Simply open or close the slats and panels by grabbing the tilt rod from wherever you have access to. Shutters don't function with cords that may swing and catch on your cranking assembly either!
Polywood Shutters Accommodate Wide Awning Windows For Outstanding Insulation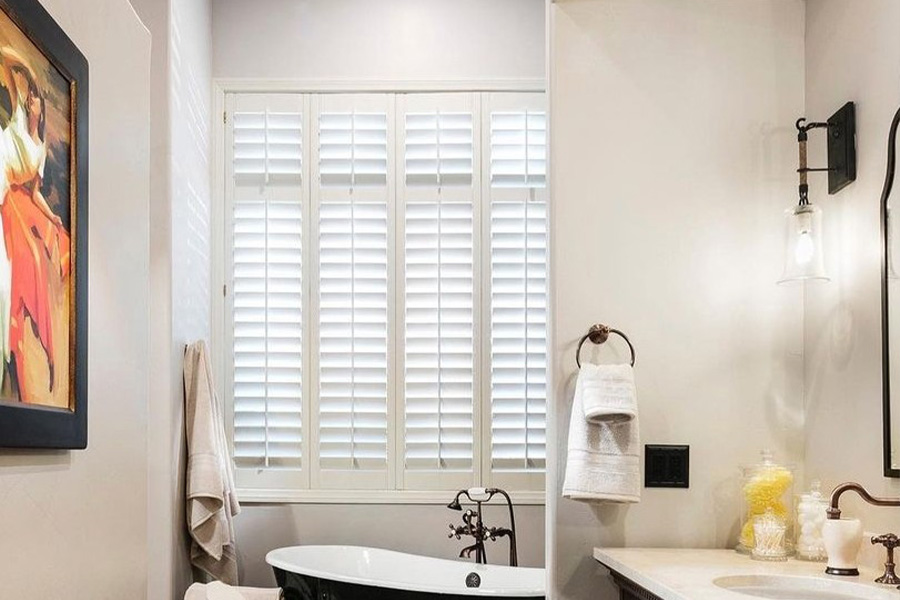 Since awning windows are typically more wide than tall, you likely won't locate off-the-shelf blinds that match them properly. You should choose
custom-made interior shutters
instead. The outer enclosure is constructed for your window's specific dimensions to be certain you enjoy a perfect fit. This precision construction looks better and inhibits gaps for sunlight or air to enter. The installation can even be customized for your awning window crank assembly, so you can easily access it.
Polywood shutters feature the added benefit of patented weatherstripping that enhances your window insulation when you close them. This insulation quality helps keep the area at a pleasant temperature and saves you money on utility expenses.
Polywood Shutters Stand Up Against Damp Conditions
You'll typically notice Charlotte awning windows in kitchens or bathrooms for added ventilation. However, the humidity and heat in these spaces can destroy fabric and wood window treatments. But not Polywood shutters! The faux wood and strong exterior coating doesn't crack, discolor, or warp from moisture and heat. You can place them on awning windows in close proximity to the shower or over the kitchen faucet, and they'll be immaculate for decades.
Long-lasting Polywood shutters are simple to clean, too, even if your awning windows are difficult to reach. As an alternative to detaching them to throw in the wash like curtains or attempting to access them with a brush attachment for your vacuum like shades, just remove dirt and dust with an extendable duster. In the event your kitchen or bathroom shutters become sticky, all they require is a quick scrub with a dampened cloth.
Sunburst Shutters Charlotte Carries The Best Awning Window Treatments For Charlotte Residences
Sunburst Shutters Charlotte is here to help you pick awning window treatments you love from our impressive assortment of products. We bring samples to your house so you can see how remarkable our popular treatments look within your interior. Contact us at 980-231-1116 or submit the following form to schedule your no-charge in-home visit.