In What Rooms Should You Install A Woven Or Bamboo Shade In Charlotte?
If woven and bamboo shades caught your eye as you went looking for window treatments, you likely saw their beauty instantly and pictured them in your Charlotte house. They definitely appear dissimilar to traditional cloth window treatments. They function a little differently, too. Natural products like bamboo shades may not satisfy all of your window covering requirements in each scenario, but there are times when they are the best possible choice. Explore how you can utilize natural woven and bamboo shades in your Charlotte house to completely benefit from these inspired window coverings.
Consider Woven Or Bamboo Shades In Charlotte To Add A Natural Element To Your Interior
A multitude of modern interior designs put an emphasis on using natural elements to bring a slice of the outdoors into your home. If you've already decorated with wood furniture and greenery, you might consider woven or bamboo shades in Charlotte to add another piece of nature to your decor. Get these shades in natural substances such as jute, rattan, grasses, and bamboo. They feature their own look to suit your tastes. Their earthy tones and complex woven compositions come in endless possibilities that add beauty, warmth, and sophistication to your home.
Use Woven Shades For Natural Light And Privacy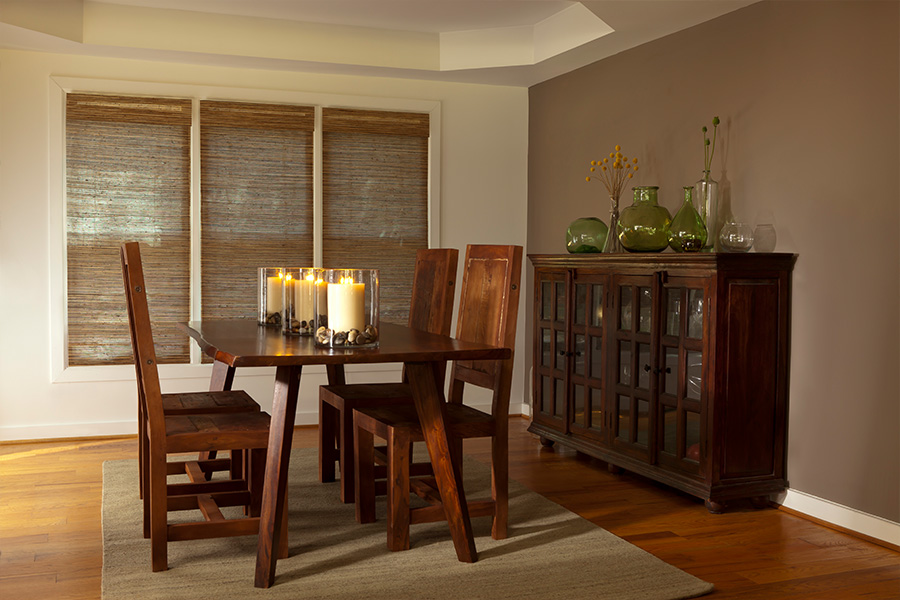 The products you place in your windows should assist you in achieving the levels of privacy and natural light you desire in your home. There are an abundance of beautiful weaves, and each shade permits a unique amount of natural light to shine through, based on the tightness of the weave. You can install loosely woven shades in a kitchen or sitting room for a bit of privacy while still getting plenty of sunlight. More compact weaves give you more privacy and minimize extreme sun in a den or family room where you want natural light but not glaring sun beams. On the other hand, if you seek absolute light control and privacy in specific places like bedrooms and baths,
interior shutters
or room-darkening roller shades work best.
Use Bamboo Shades If You Seek Eco-friendly Products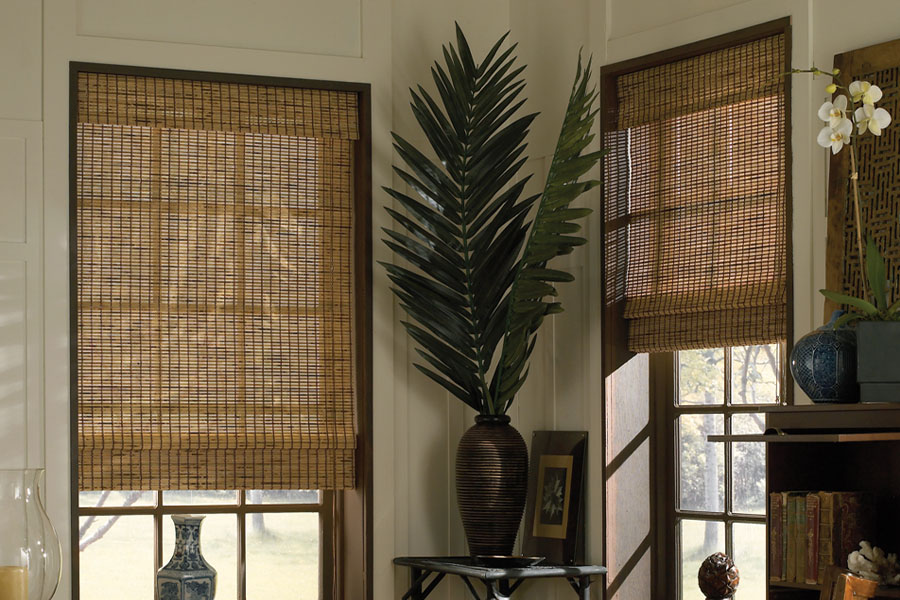 An increasing number of residents are interested in their impact on the world and seek green options. If you want to do your part, use bamboo shades in your Charlotte home. Bamboo is a renewable natural resource because of its quick regrowth. It also doesn't require toxic chemical processing. Bamboo is both strong and flexible, so it produces resilient window treatments that stand up to the test of time. If you ever decide to go with something different, bamboo will fully biodegrade back to the earth, dissimilar to synthetic window treatment materials.
Ask The Specialists At Sunburst Shutters Charlotte About How To Utilize Bamboo Shades In Your Charlotte Home
Sunburst Shutters Charlotte carries the finest, quality crafted woven and bamboo shades for our Charlotte clients. Our staff consults with you to find the product that looks best in your home and expertly install them for you. Start your project by contacting us at 980-231-1116 or fill out the form on this page to set up a complimentary, on-location consultation.