Plantation Shutters Vs. Cellular Shades In Charlotte
Charlotte residents often look at plantation shutters and cellular shades whenever they're trying to find an energy-saving window treatment. In the end, both options will thwart a certain degree of heat loss when shut. But are there other advantages in addition to excellent energy efficiency when evaluating cellular shades vs. plantation shutters in Charlotte?
Below you'll find a few tips to help you determine which option works best for your property.
Choose Plantation Shutters For Optimal Light Control, Energy Savings, And Resilience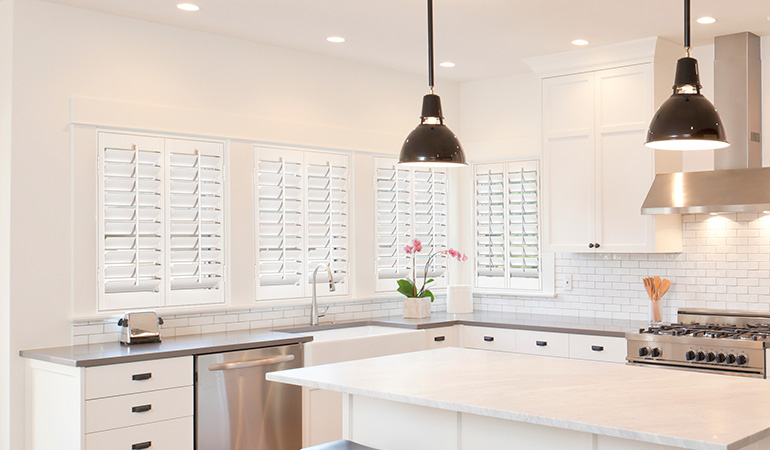 When deciding between plantation shutters vs. cellular shades for Charlotte, shutters are generally the better solution. The hinged panels and rows of tilting louvers offer different choices for managing privacy and the extent of sunlight that is allowed inside. Additionally, the strong faux-wood frame covers the border of your window to stop heat and exterior light from going through.
Interior shutters also give you incredible efficiency. When closed, they stop the chilly drafts and toasty UV rays that slip through your windows. Polywood® shutters were fabricated as an insulating system with exclusive weatherstripping that keeps out nearly all outside air and blocks up to 30 degrees of temperature transfer from windows. They'll sustain the comfort levels of your Charlotte home all year and reduce your utility expenses.
Polywood shutters are also the most durable window treatment. While shades and blinds show wear and tear in a few years, Polywood shutters last a lifetime. Their faux wood repels damage from humid conditions, extreme temperatures, bugs, and UV rays. They won't break down from regular usage and are able to withstand bumps from active little ones and pets. You can install them throughout your home, and they'll look beautiful for as long as you're in the home.
Use Cellular Shades To Bring Style And Efficiency To Your Home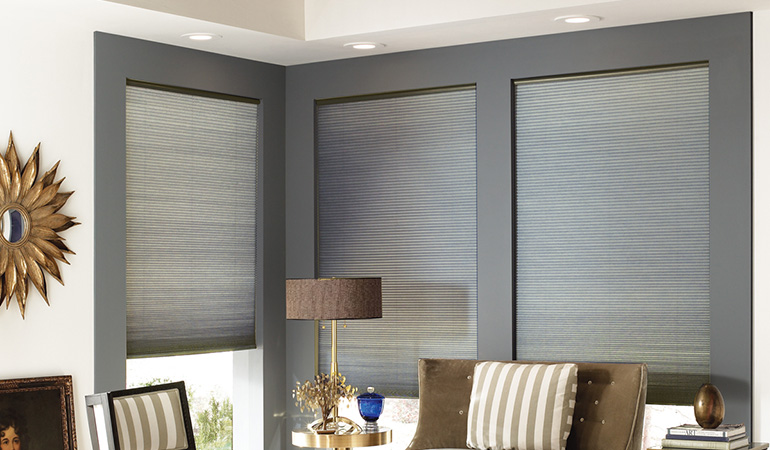 If you're deciding between plantation shutters vs. cellular shades in Charlotte and would like a softer or more colorful option, cellular shades win. These fabric window shades can be found in a a wide range of patterns and colors. It's not hard to locate cellular shades to harmonize with your interior design, whether you are looking for a subdued neutral color or a vivid statement-making tone.
While not as effective as shutters, cellular shades will make your interior more energy efficient. The fabric is fabricated into expandable pleats that flatten together as you pull up your shades. However, when you lower them, those pleats create pockets or "cells". These cells and their surrounding fabric layers trap air and stops it sliding past your windows before it has the chance to enter your Charlotte home.
Get Expert Advice When Selecting From Cellular Shades Vs. Plantation Shutters In Charlotte
You'll never have to choose window treatments without guidance when you work with Sunburst Shutters Charlotte. Our four decades of experience in the industry have resulted in us being experts. Call us at 980-231-1116 or complete the form below to schedule a free in-home consultation. We'll show you samples, demonstrate how differing window coverings work on your windows, and help you select the best choices for your property.