The Newest Trends In Window Treatments In Charlotte
2016 is in full swing. And North Carolinians are ready to redecorate their homes and give their windows a new look. If you want to know what the newest window treatment trends are, we have the details on the trendiest window treatments in 2016.
Reclaimed wood's weathered look is one we all fell in love with - from the NASCAR Hall of Fame to Reedy Creek Park. It connects us with history, gives us a sense of calm, and takes us back to nature. And there are various ways to use it in your home. 2016 marks the first year you can have a window treatment made from reclaimed wood!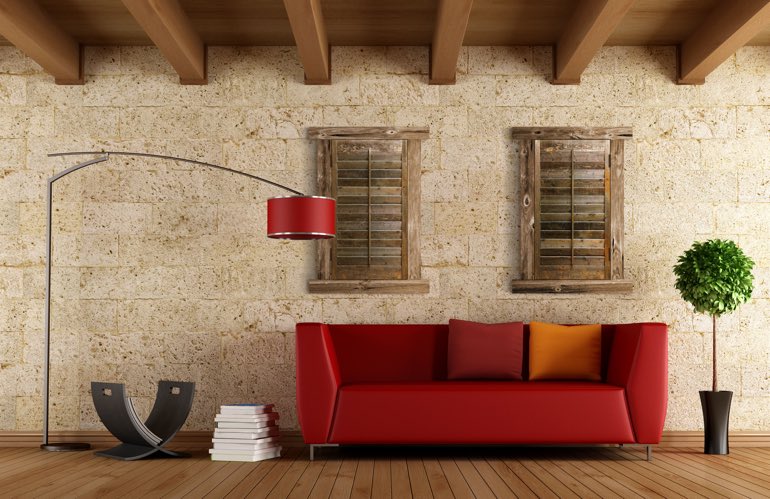 Sunburst Shutters Charlotte has brought reclaimed wood shutters to Charlotte after years of research, and in partnership with Stikwood. These premium wood shutters combine the beauty of the outdoors with the functionality of a plantation shutter. And the outcome is a masterpiece right on your windows.
The curvature of the wooden louvers reflects decades spent outside as part of a building, fence, or barn. The marks, holes, and knots are hallmarks of reclaimed wood, making this window treatment so appealing to Charlotte homeowners. And similar to other Sunburst plantation shutter products, reclaimed wood shutters are built with functionality in mind, with louvers that can tilted to control for brightness and view.
When you think of barn doors, you might picture them as an alternative to a traditional door. But this year's trend of installing them on windows will make you look at them in a whole new way. [[The look of barn doors on windows is one we adore. And it helps that they easily roll across a window. We have a feeling you'll love them, too!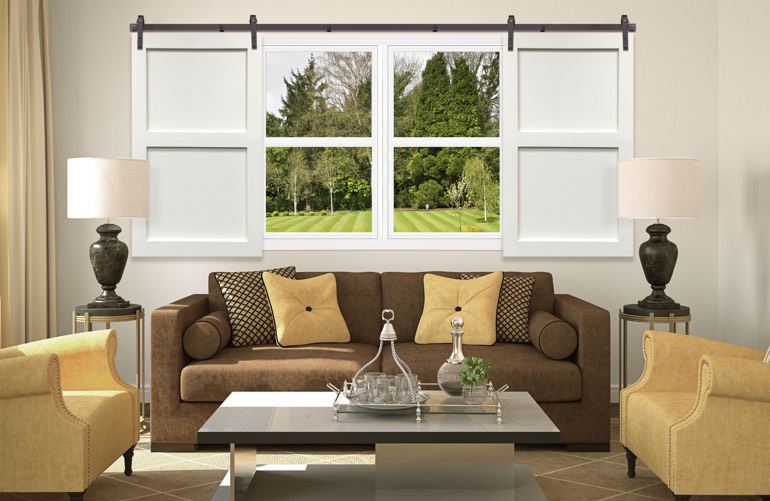 Go for a contemporary look with a Shaker style five-panel barn door with snow white paint, and complement it with mini top-mount ultra modern hardware. Industrial more your taste? Select a standard stile and rail barn door with a fruitwood stain and mini industrial hardware. Combining different hardware, styles, and colors gives you the one-of-a-kind look you want.
Sliding barn doors are more than just a pretty window treatment. They're durable and sturdy. They can handle all the times you slide them open and closed. Because what's better than beautiful barn doors covering your windows? Barn doors that frame the view beautifully when opened!
And did we mention? You can match your sliding barn door shutters to the barn door in the doorway. This allows you to easily complement the décor in any room.
Custom Color Shutters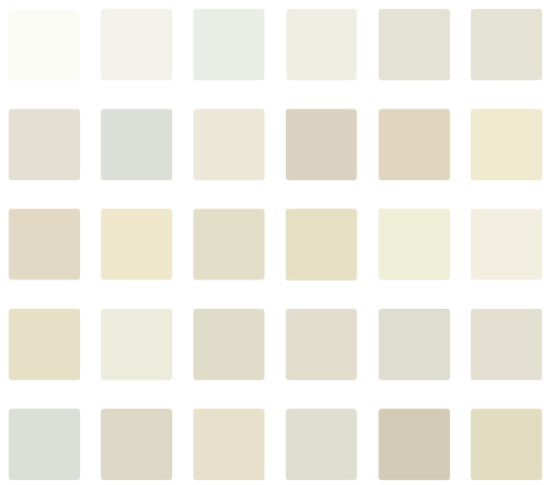 If you've always wanted plantation shutters in colors other than white, this year is your year. Our Polywood® shutter is available in hundreds of paint colors. Whether you want robin egg blue or bright yellow, we can paint your shutters to in a hue to match. Our Polywood custom paint program includes hundreds of hues of blue, gray, yellow, beige, and more to choose from. Matching the shutter's color to the décor of the room is easier than ever before!
Where To Get These Window Treatment Trends In Charlotte, NC
No matter what window treatment is trendy this year, it's the quality of manufacturing and installation that matters most. Interested in certified reclaimed wood shutters? Sunburst Shutters Charlotte is the only window treatment company offering it in Charlotte. And you won't find another window treatment company that installs sliding barn doors on windows. Contact us at
980-231-1116
to schedule a free in-home consultation with our store manager and team today!