Top Window Treatments For Double Hung Windows In Charlotte
When Charlotte has pleasant weather, it's great to have a gentle breeze and natural light flowing in from the open top sash in your double-hung windows. It's important to note, most window treatments cover the top pane when you pull them down for privacy.
If you're looking for a private interior without covering up your upper sashes, consider Polywood plantation shutters or unique top-down and bottom-up shades. These window treatments for double-hung windows in Charlotte deliver superior control of the light, airflow and privacy of your space.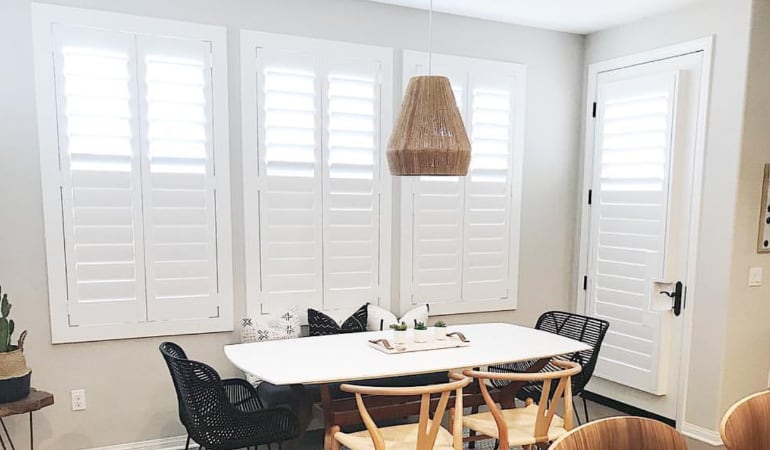 You're In Charge Of Airflow And Light With Interior Shutters
Similar to double-hung windows, you have the ability to adjust plantation shutters in two distinct manners: open the panels to uncover your window for full light or keep them shut and adjust the louvers with the center tilt bar for privacy and filtered light. Either way, you bring in outside air by opening the top or bottom sash on typical double-hung installations. If you want optimal airflow, open up your panels and move both the upper and lower sashes so a cooler breeze enters under the lower sash, and warmer air leaves through the top.
Plantation shutters offer functionality for different window types including double-hung windows with tilt capability. Swing your shutters at the hinge and utilize the tilt option for plenty of airflow. But you can ask your shutter installer about having your treatments with an outside mount so you can tilt the panes slightly with the shutters still closed. Don't forget, you can still tilt the louvers to control privacy and light.
Another option is to use a fixed rail in the middle of each shutter. This allows you to open the top or bottom of the shutter panel to bring in sunshine while keeping the other part of the panel closed for privacy.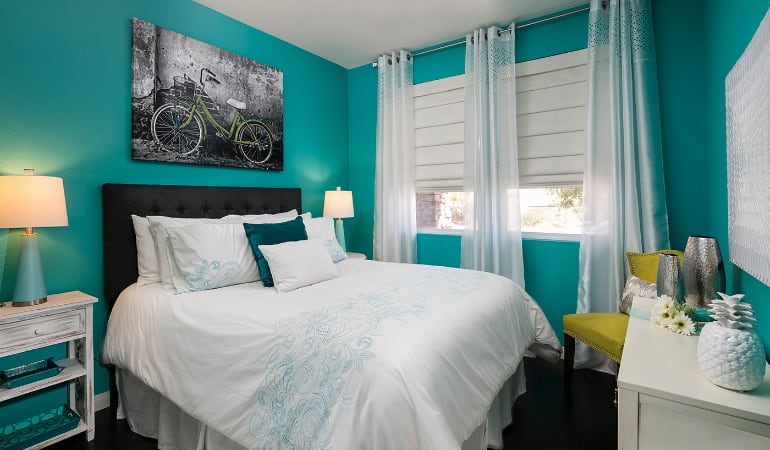 Get the Air Circulation And Privacy You Want With Top-down/Bottom-up Roman Shades
Top-down/bottom-up Roman shades can open from the top and bottom, in a similar fashion to your double-hung windows. This makes them perfect for double-hung windows when you need more airflow or light indoors without opening a view into your home for curious onlookers.
You can open the tops of your windows and pull down the top of your top-down/bottom-up shade to let in air and sunlight while keeping the lower part of the window covered. Or crack open both the bottom and top of your window and shade for air circulation while still blocking views into your home.
Since you can keep your window shades unfurled much of the time, it's smart to choose something as appealing as Roman shades. The distinctive pleats and array of material, color, and pattern choices make Roman shades an elegant accessory for your Charlotte home that you and your guests will enjoy.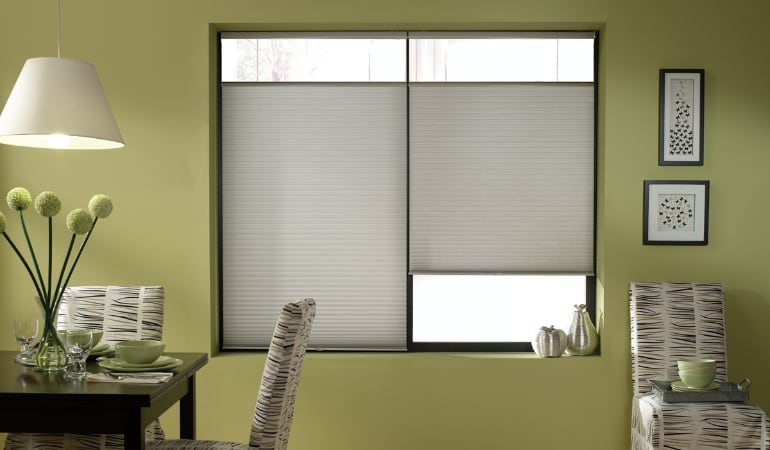 Reduce Energy Costs With Top-down/Bottom-up Cellular Shades
Double-hung windows offer excellent ventilation when the weather is nice, but those adjustable sashes can make them draftier than other installations. One solution is top-down/bottom-up cellular shades. Commonly referred to as honeycomb shades, this popular product has cells within the fabric that catch exterior air flowing through your windows.
This smart process also minimizes the loss of your interior air. With this in mind, cellular shades help keep your inside temperatures consistent and your utility bills in check.
The energy-conserving functionality makes this product suitable Charlotte window treatments on double-hung windows for all seasons. Open them in the upper or lower sections to match with your windows for fresh air when the weather is nice and cover your windows back up to shield your Charlotte house from extreme temperatures when faced with seasonal weather fluctuations.
Contact Sunburst Shutters Charlotte About Window Treatments For Double-hung Windows In Charlotte
Get the most out of your dual-sashed windows with exceptional window coverings from the experts at Sunburst Shutters Charlotte. Our consultants will help you explore our wide selection of options and select the most suitable solution for your Charlotte home. Call us at 980-231-1116 or fill out the form below to schedule a free in-home consultation.