When To Put Roman Window Shades In Charlotte
Stylish Roman shades combine the elegance of drapery with the practicality of window shades. It's no surprise Charlotte residents enjoy them! But you may be unsure how to integrate these popular window treatments in your residence. Luckily, adaptable Roman shades look fantastic in most rooms of your house. Once you have an understanding how to use them and where they should go, you'll be set to order your own customized Roman shades.
How Roman Shades Function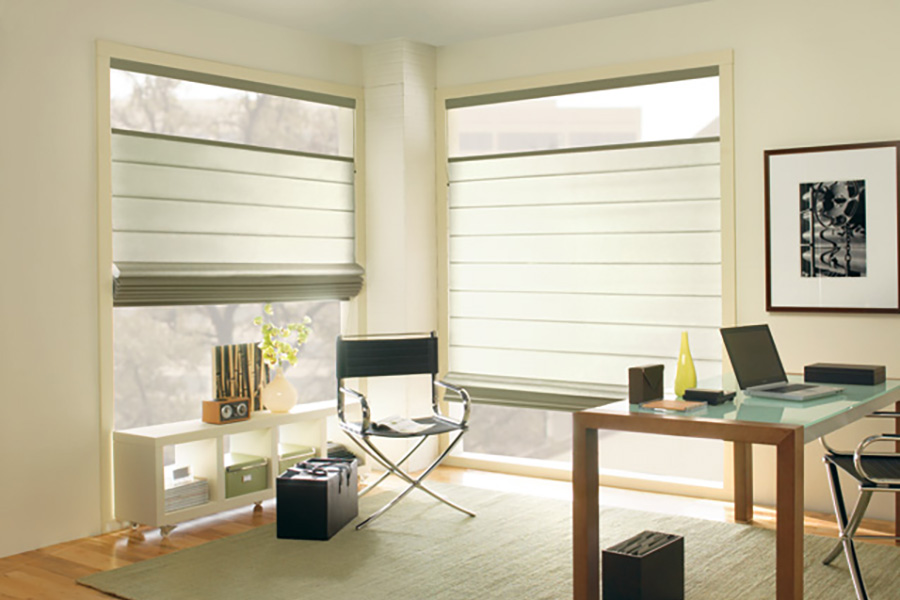 Roman shades function much like standard roller shades in Charlotte. Simply extend them down to cover your windows, then move them up to enjoy sunshine and a view. You can pick between pull-bars or pull-cords to manuever them. You also will come across motorized Roman shades that move up and down with the simple touch of a controller.
The appeal of Roman shades is derived from the folds and pleats that mimic drapery, bringing an inspired soft highlight to your windows. Sold in different fabric options, you can select the level of privacy and sunlight management you wish to have. More sheer materials will allow a softer light. Opaque products will block most light and keep people outside from seeing inside.
Where To Put Roman Shades In Your Charlotte Home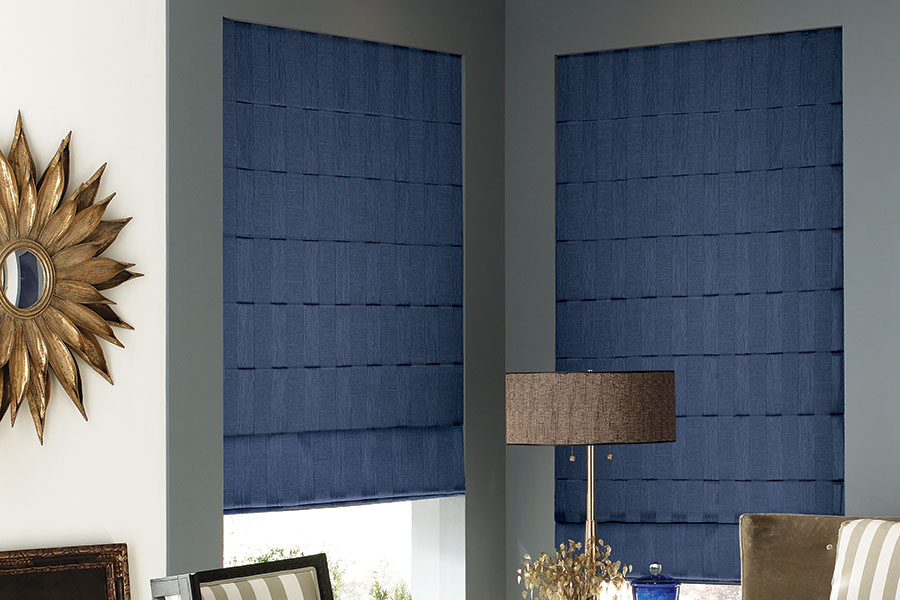 You can put Roman shades in virtually any room that you want. Their simple allure lends itself to most home interiors, and it's easy to find them in colors and patterns to suit your tastes. They're a cinch to adjust as well, so it's smart to put them on windows where you frequently need to change light or privacy settings.
Roman shades are a sensible alternative to traditional drapery or curtains that look too elaborate or are inconvenient to clean. They add to the ambience of dining and living rooms where you might welcome guests. They appear sophisticated but provide command over exterior light and privacy. You are able to easily move them if sun glare is getting in guests' eyes or for privacy while your friends stay to chat around the dinner table for hours on end.
Roman shades will even add a bit of flair to bedroom windows. The neat folds of their material perfectly complement your comfy bedding. They are usually a great deal more luxurious than the standard blinds numerous residents put in bedrooms and are a pleasant change from curtains. Look for opaque Roman window shades in Charlotte if you want to put them in a bedroom. The thick material will obstruct light when you're sleeping.
When You Should Not Use Roman Shades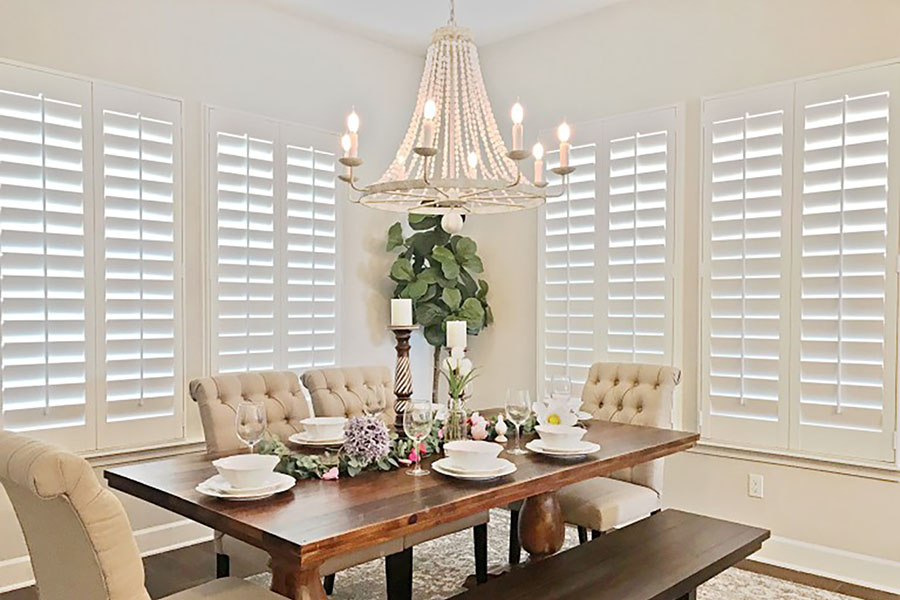 Roman shades look wonderful in every space, but they likely won't sustain very well when subjected to certain environments. For instance, cloth window shades don't work well in humid bathrooms. The moisture-heavy setting causes their fibers to wear out over time, and wet fabric attracts mold.
Similarly, your Roman shades will probably get damaged in a window next to your kitchen sink where they can be subjected to splatters from with food and liquids. They may also not endure for long periods of time in especially warm environments. If you want eye-catching window treatments in these spots or in hotter climates, try water-repellent and resilient Polywood® louvered shutters, and set aside your fabric Roman shades for a different space.
Explore Alluring Roman Shades At Sunburst Shutters Charlotte
If you're looking for Roman window shades in Charlotte, you've made your way to the right place. Sunburst Shutters Charlotte offers an extensive assortment of window shades and other window treatment options for your home. Arrange a no-charge in-home appointment, and we'll help you select the best solution for your windows. Dial 980-231-1116 or submit the form below to make your appointment.